HR Consulting Automobile
Successful filling of vacancies?
The HR consultancy for automobiles can help!
Employees in the automotive industry are in demand like never before. This is not only due to the importance of the automotive industry for Germany as a business location, but also to the fact that skilled workers have been considered "in short supply" on the labor market for years. It is becoming more and more difficult for companies in all industries to adequately fill vacancies – and especially in the long term, because high employee turnover must be avoided in any case. It not only contributes to the loss of motivation of the remaining employees, but also to the loss of value of the company and to the loss of attractiveness for new employees.
But how are positions in the automotive industry successfully filled? First and foremost, it is important to bring employees and employers together and to fill a vacancy according to wishes and ideas. A personnel consultancy for automobiles can provide valuable assistance here: automobile jobs are filled competently and without the usual loss of time, also known as time-to-hire.
Which jobs are relevant for HR Consulting for Automobiles?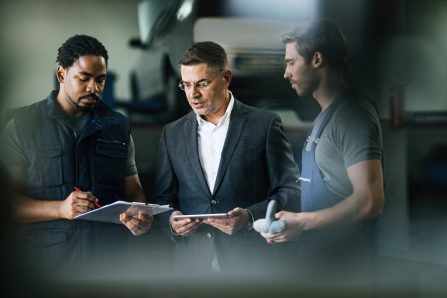 The HR consulting for automobiles covers the whole range of automotive jobs with its services. Every vacant position can be precisely tailored – based on the needs and wishes of the respective company. The positions include young salespeople, buyers, salespeople as well as sales managers and service advisor, service manager and workshop manager, Skilled workers and masters for bodywork, paintwork, electrics, and mechatronics; Employees for controlling, scheduling, human resources and marketing – and of course also managing directors, branch and operations managers and managers of all kinds.
What is the advantage of HR consulting for automobiles?
A personnel consultancy for automobiles primarily saves the company resources in the form of time and money. The search for employees traditionally takes a large part of the resources mentioned – and is not even guaranteed to be successful. Many companies often wait a long time for suitable candidates with whom they can fill a vacant position. The consequences for the company are sometimes dramatic: on the one hand, it affects productivity, on the other hand, every vacant position is also associated with additional work for the other colleagues. The longer the position remains vacant, the more it has an impact on the entire company. With a personnel consultancy for automobiles, such situations can be avoided right from the start. We ensure that vacancies are filled promptly and reduce the duration of an unoccupied position to a minimum.
Thanks to our services, we are able to match you with suitable candidates very quickly. These are precisely tailored to your requirements. This enables us to prevent your staff shortages from becoming explosive in the first place.
Do you have any questions about our service? Then don't hesitate to contact us. We will be happy to convince you with our services and help you to fill vacancies in your company appropriately.
We guarantee candidate proposals within the shortest possible time and a quick solution when filling vacancies.
Jobs in the field of passenger cars
our current vacancies
Get your free consultation appointment now!