OEM
Successful recruiting in the OEM segment
Are you looking for motivated and committed employees?
Would you like to retain qualified specialists in the long term?
Do you think skilled workers are hard to find?
At Automobiljobs, we help companies in the automotive industry to find suitable personnel. Recruiting for automotive suppliers (OEM) is one of our expertise. We introduce you to candidates for manufacturing, repair, sales and management that will help your company move forward. We find people who will enrich your company in the long term. Because of our many years of experience we know what is important: Employees and employers have to be compatible.
We not only find potential employees who give your customers competent advice, meet customer requirements to their full satisfaction and professionally represent the lifestyle and image of your brand. We introduce you to candidates who also identify with your company, feel comfortable and therefore stay with you in the long term. With our help, you will get employees with whom you will grow together.
We will find for you: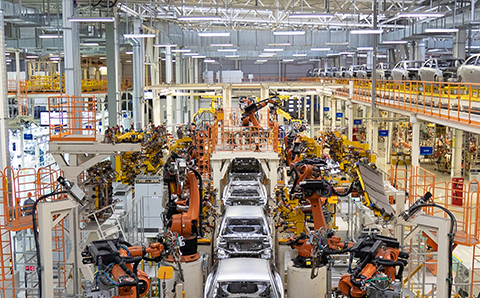 Production workers, production managers
Sales advisor and sales manager
Skilled workers and masters for electrical engineering, process mechanics, tool mechanics and quality assurance
Employee for controlling human resources and marketing
Managing director, branch, and site manager
Personnel consulting for OEM – this is how it works
Automobiljobs is the specialized partner at your side when it comes to recruiting for automotive suppliers (OEM). Just like you supply high-quality parts, our headhunters carry out high-quality recruiting. We have already introduced employees to numerous suppliers of vehicle parts, vehicle manufacturers and component manufacturers who almost perfectly matched their vacancies and who will continue to enrich the company for years to a large extent. Our success is based on innovation in headhunting: recruiting via analogue and digital direct contact. This does not happen indiscriminately, because one aspect is particularly important: For a long-term cooperation,
the candidates must meet your requirements and your company must meet the expectations of the candidate. We are specialists in getting people excited about something new, providing impulses to get out of the comfort zone.
No matter whether young talents who want to start their careers in the automotive supplier industry, experienced experts who are looking for new experiences, specialists who want to change or people who do not yet know that they would like to work for you. We have also built up a large pool of candidates that has numerous experts ready and is constantly growing. In addition, a valuable network has grown over the years that we can fall back on. Proven methods combined with the possibilities of the digital age lead to success in automotive recruiting. We are nationwide and independent of location in the automotive industry to find your ideal candidate. Rely on us and use the possibilities of the digital age to reach the right people. Rely on Automobiljobs!
In summary
we use our network and our excellent contacts in the automotive industry
we use social media channels to attract skilled workers such as automotive electricians, automotive mechatronics technicians, service assistants or young salespeople
we acquire specialists and executives through direct contact
we have access to a large talent pool of qualified candidates
we assess the personal and professional qualifications of the candidates
Jobs in the automotive supplier sector (OEM)
our current vacancies
Get your free consultation appointment now!